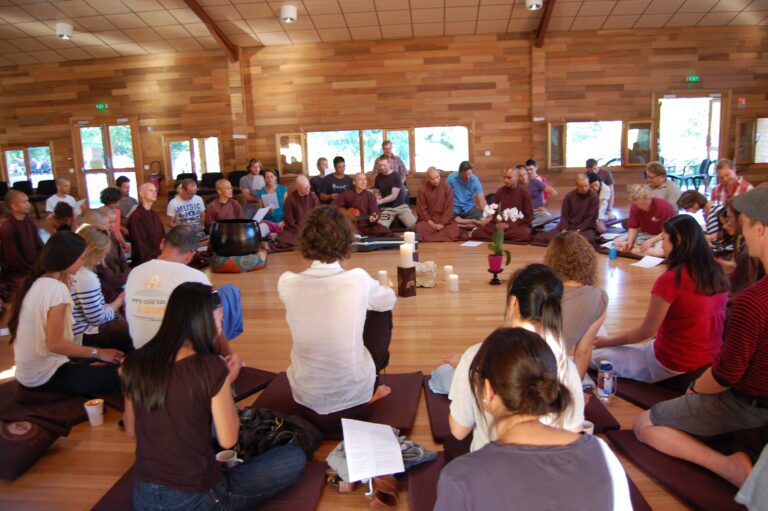 We are so happy to be able to share with you these wonderful gifts offered by Thich Nhat Hanh's monastic community this August and organized by The Community of Interbeing UK.
The Miracle of Mindfulness Retreat – 24-29th August 2015
Stourbridge, West Midlands (nr Birmingham)
As well as offering daily dharma talks, monks and nuns, students of Thich Nhat Hanh will be offering their wisdom, practice and peaceful presence in all aspects of the retreat, which, will include programmes for under-5s, children up to 13, teenagers and young adults (Wake Up) and is open to all, whether experienced in mindfulness meditation or a complete beginner.
Bursaries available to those who might otherwise be unable to attend.
The Miracle of Mindfulness Public Talk – 22nd August 2015
Logan Hall, London
You are invited to join the monks and nuns of Plum Village, exploring the practice of mindfulness through listening deeply, meditation, chanting and singing.
This is a wonderful opportunity for people from all cultures, different faiths and none, to come together to experience the transformational practices of mindfulness and liberation.